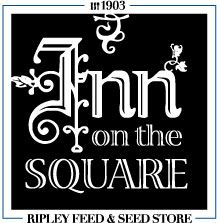 Visiting Ripley, Mississippi

A charming small town located in Tippah County, Mississippi, Ripley is the heart of the county seat. With a modest population of just under 6,000 residents, Ripley is a quintessential small southern town located in the northern part of the state, just north of Tupelo.

Directions to INN on the SQUARE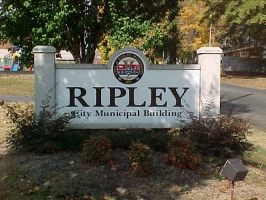 Once the site where Confederate soldiers battled during the Civil War, history buffs will enjoy spending time with locals who are willing to share stories of their Confederate ancestors over an ice cold glass of sweet tea on warm summer days.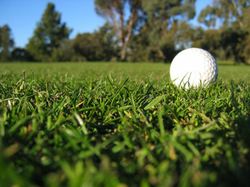 PINEHILL GOLF & COUNTRY CLUB

652 Country Club Rd
Ripley, MS 38663

Golf Course Type: Private, 9 Holes Regulation
Established: 1963 (662) 837-7863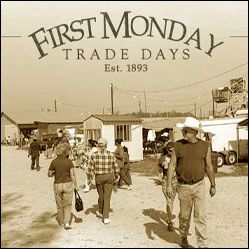 FIRST MONDAY TRADE DAYS - Ripley, MS
On July 3, 1893, Tippah County established First Monday Trade Day, a tradition that is still carried on today south of Ripley. First Monday Trade Day started as a place for farmers to sell goods to each other, today it is a huge flea market covering over 50 acres of land. The Flea Market is held the weekend of the first Monday of every month, hence the name. Free admission, 1100 vendor spaces, dining facilities with 150 seating capacity. 10590 Highway 15 South Ripley, MS 38663 (662) 837-4051

RIPLEY MAINSTREET ASSOCIATION - Ripley, MS
Established in 2001, the Ripley Mainstreet Association exists to enhance the culture and quality of life in Ripley through planned revitalization, diversification, and preservation of the historic district and through active community involvement.
www.mainstreet.ripley.ms

TIPPAH COUNTY DEVELOPMENT FOUNDATION
Mission Statement: To promote growth and prosperity for the business and industrial entities of Tippah County by creating a climate for new development that will enhance the economic, educational,and cultural lives of our citizens today and in the future. 212 East Jefferson Street, Ripley, MS 38663
(662) 837-3353

ELVIS PRESLEY'S BIRTHPLACE - Tupelo, MS
The most significant landmark of Tupelo's modern history is a modest, two-room house where the King of Rock & Roll was born on January 8, 1935. From this humble beginning, Elvis Presley began his swift rise to become the world's most popular entertainer. The house where Elvis was born, built by his father with $180, draws over 50,000 visitors each year from across the world. www.elvispresleybirthplace.com